Contents
About InsideView Apex
InsideView Apex boosts your go-to-market efficiency and effectiveness by letting you define, automate, and analyze your sales and marketing tactics. InsideView Apex gives you the opportunity to do strategic planning by identifying market segments, whitespace, and targets for account-based marketing (ABM) campaigns. InsideView Apex helps business leaders to:
Plan their strategy for their target market
Execute their best target opportunities and align teams around execution
Win and track performance against plan
What's New in v179
The following new features are introduced in this release:
Newer, Better Organized InsideView Apex Search Filters
The InsideView Apex search functionality has been revamped to enhance your ability to find information more easily and build more targeted market segments. Filters are now organized into three categories, Companies, People, and Insights with new filters to allow you to search by Company Name and Ticker.
Companies - Search for companies using criteria such as Location, Industry, and firmographic information: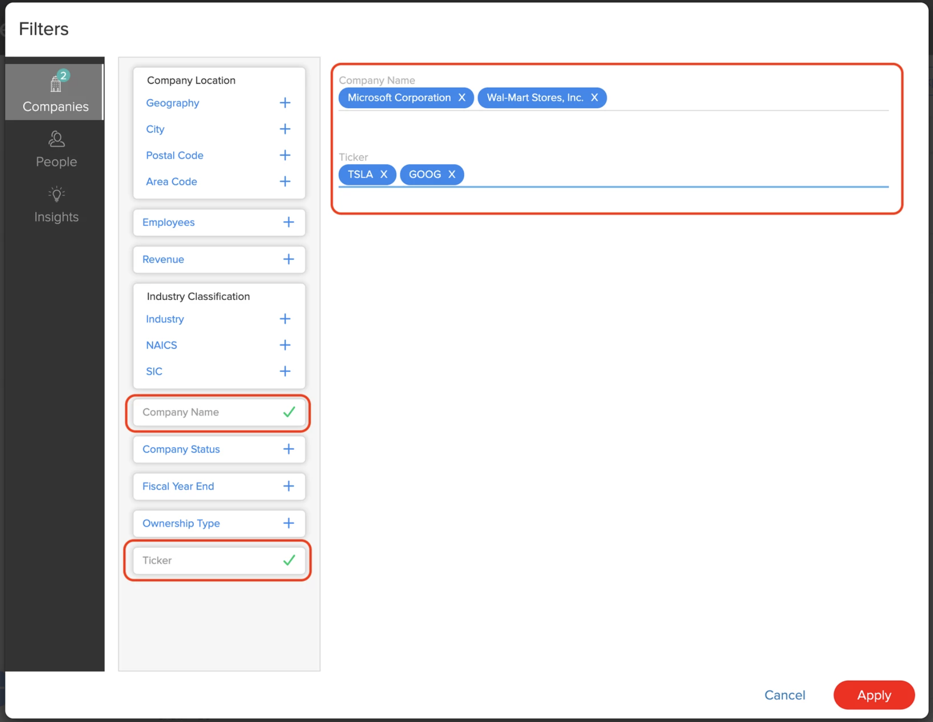 People - Search for people using criteria such as Job Function, Job Title, Contact Info, and Contact Location.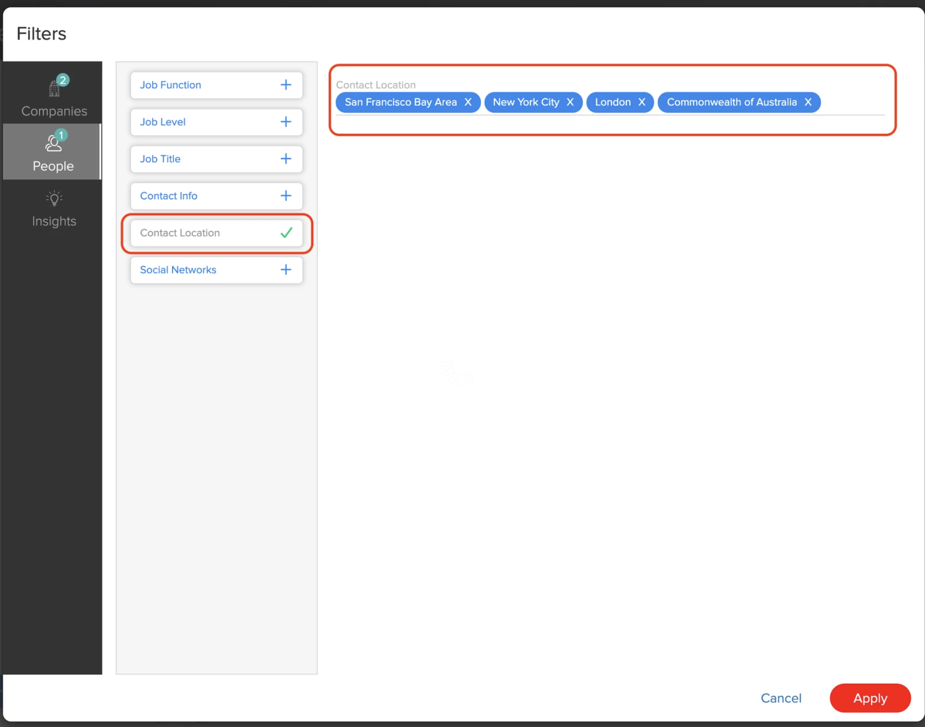 Insights - Search for companies and people using criteria such as News, Technology, and Annual Lists & Indexes.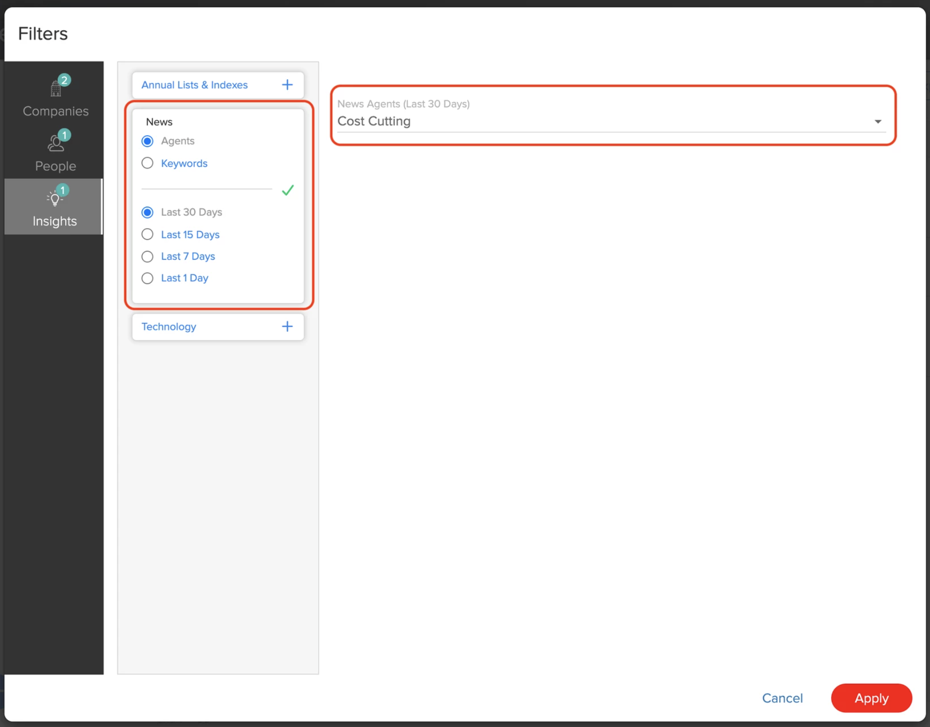 Location Map - The new Company Location filters to allow you to search across multiple location types simultaneously. You can even select locations in the new map UI to add location criteria more quickly as illustrated: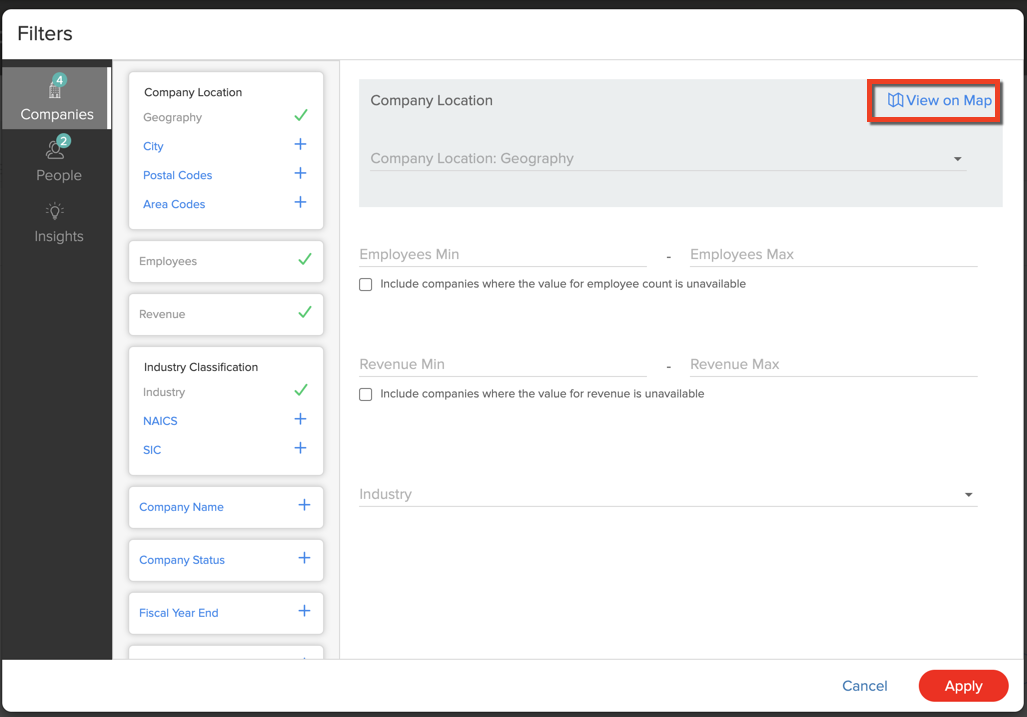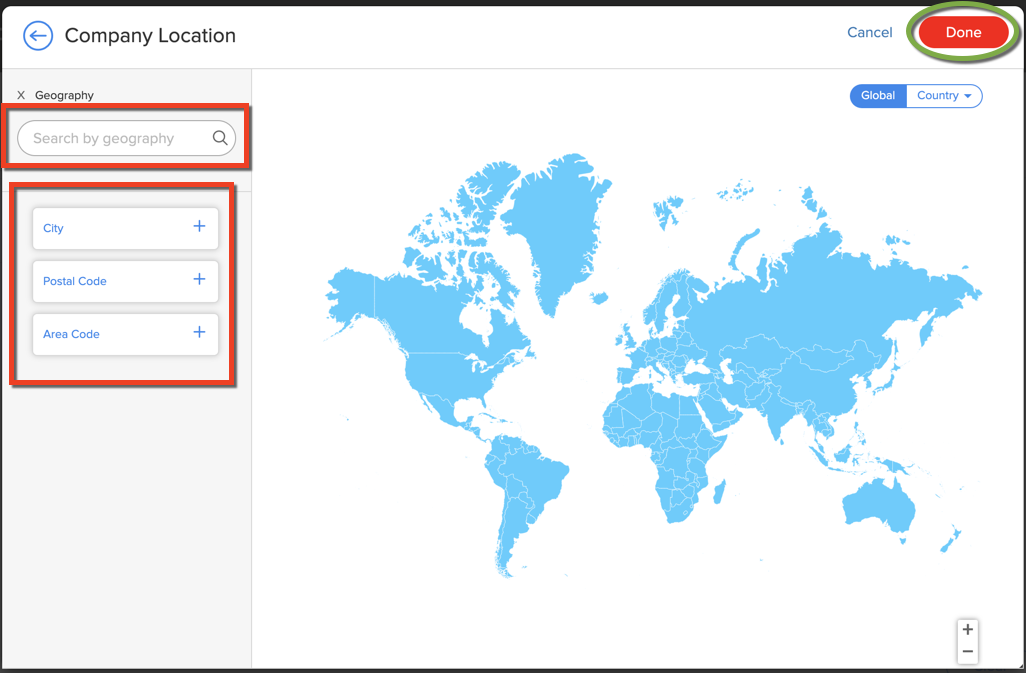 More Detailed Search Results
The InsideView Apex search results page is enhanced to give you better visibility into the details of your search results. You can now add and remove fields in the Company and People search results so that you can focus on the information that matters most to you: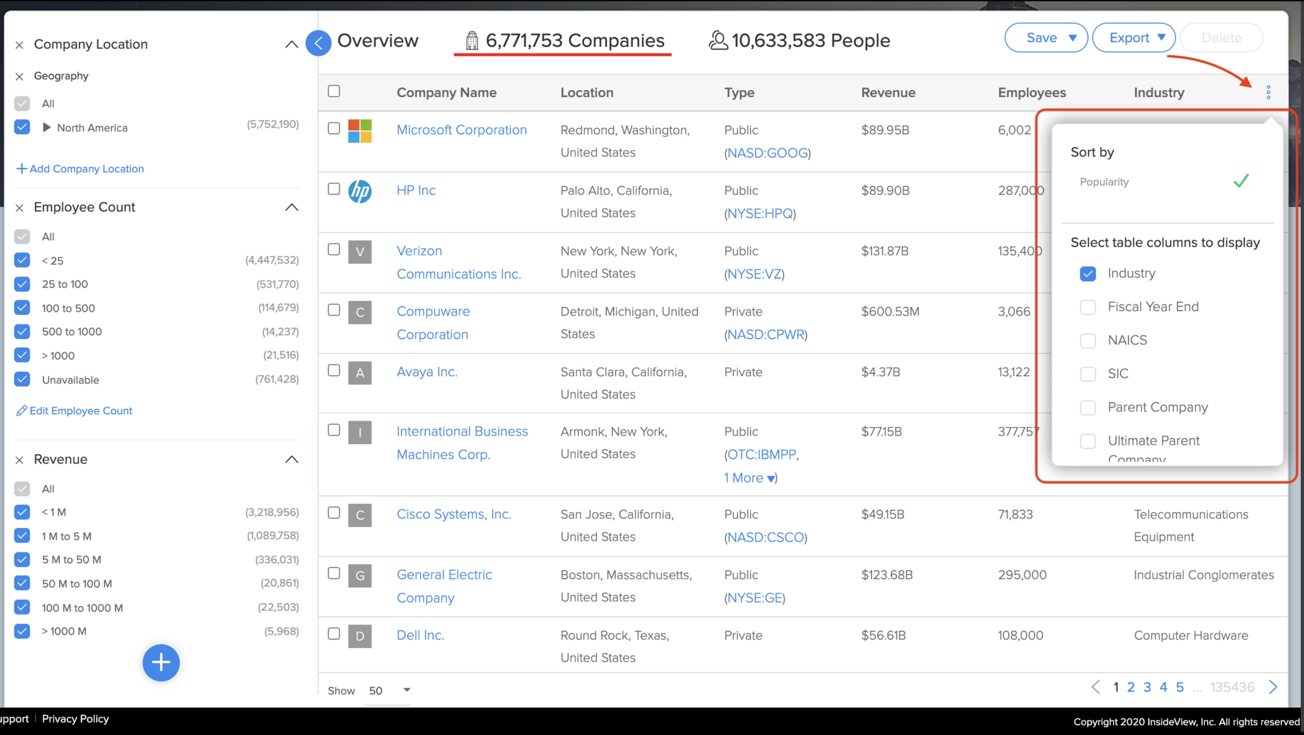 New search capabilities in the table also allow you to search by a person or company's name so that you can quickly find relevant records in your search results.
For more information, read these articles in our Knowledge Base:
Support and Feedback
For technical issues, email contact support. Insideview's Support team will contact you within a few hours to address your technical problem.
Please share your feedback and ideas with us by sending an email to kb@insideview.com or click the Feedback button on the right-hand side of this page.