About InsideView Target
With InsideView TargetTM you can identify prospects faster and build precisely targeted companies and People Lists. Using insights from the InsideView database and company firmographics, job title or level, contact information (email or phone), and social insights, you can create Company and People Lists that can then be exported seamlessly into your Marketo or Eloqua marketing automation applications and Salesforce CRM with just one click.
What's New in v179
The following new features are introduced in this release:
Newer, Better Organized InsideView Target Search Filters
The InsideView Target search functionality has been revamped to enhance your ability to find information more easily and build more targeted lists. Filters are now organized into three categories, Companies, People, and Insights with new filters to allow you to search by Company Name and Ticker.
Companies - Search for companies using criteria such as Location, Industry, and firmographic information: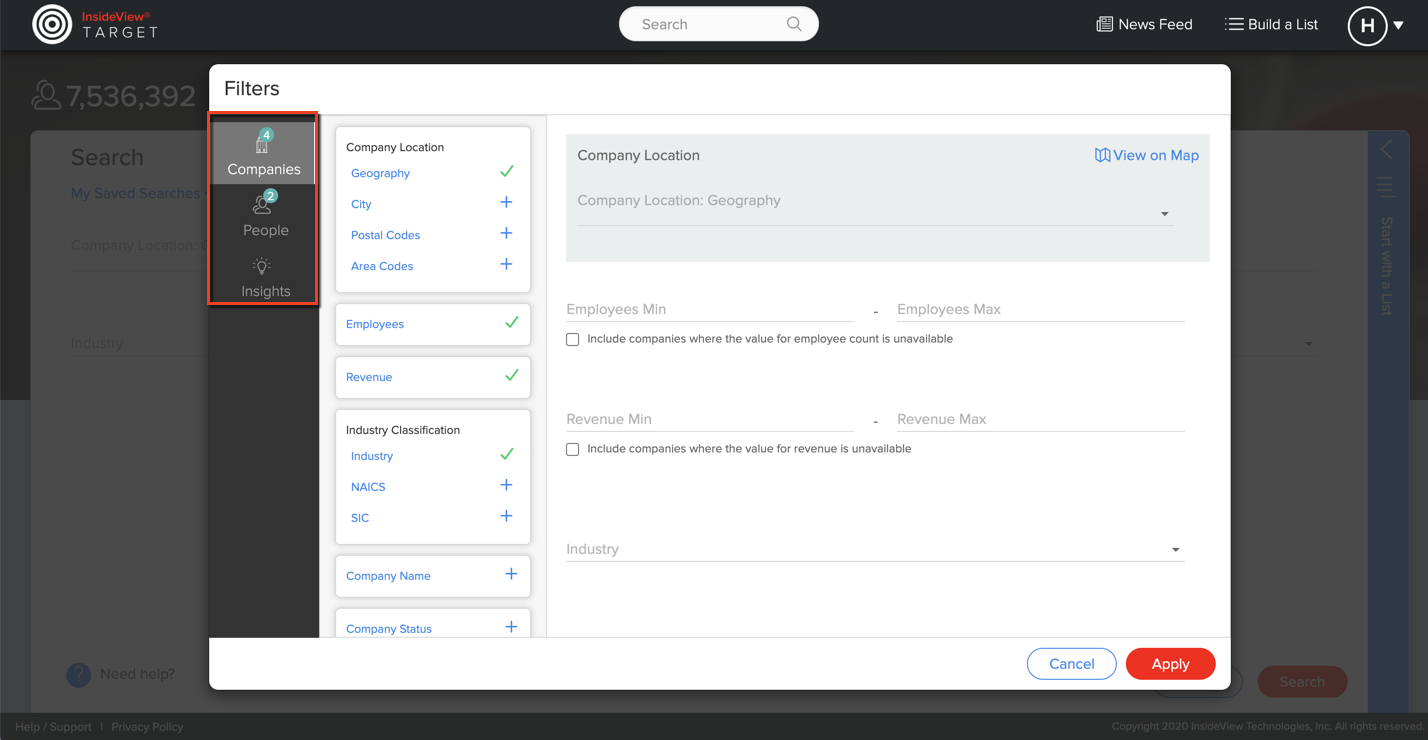 People - Search for people using criteria such as Job Function, Job Title, Contact Info, and Contact Location.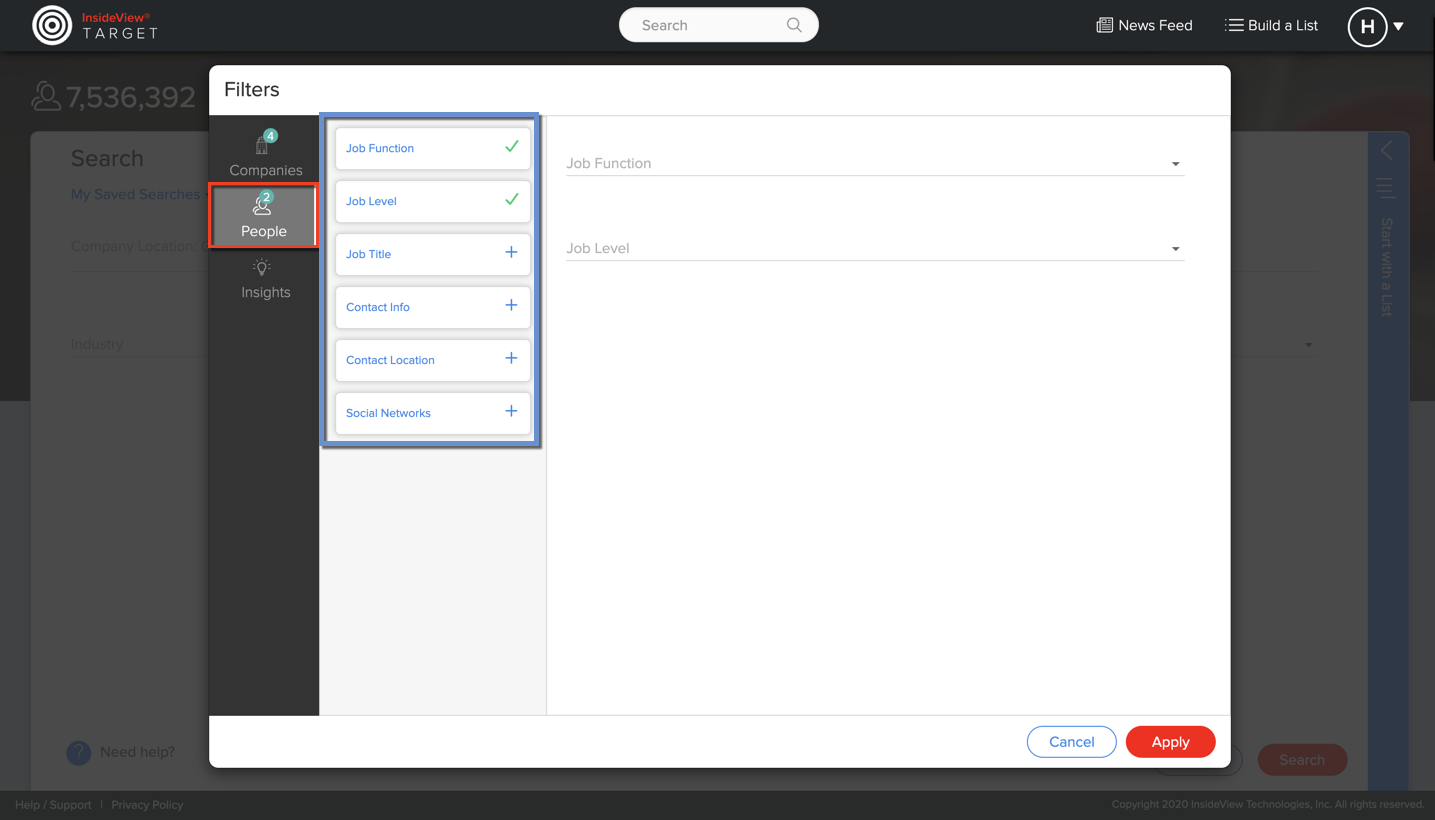 Insights - Search for companies and people using criteria such as News, Technology, and Annual Lists & Indexes.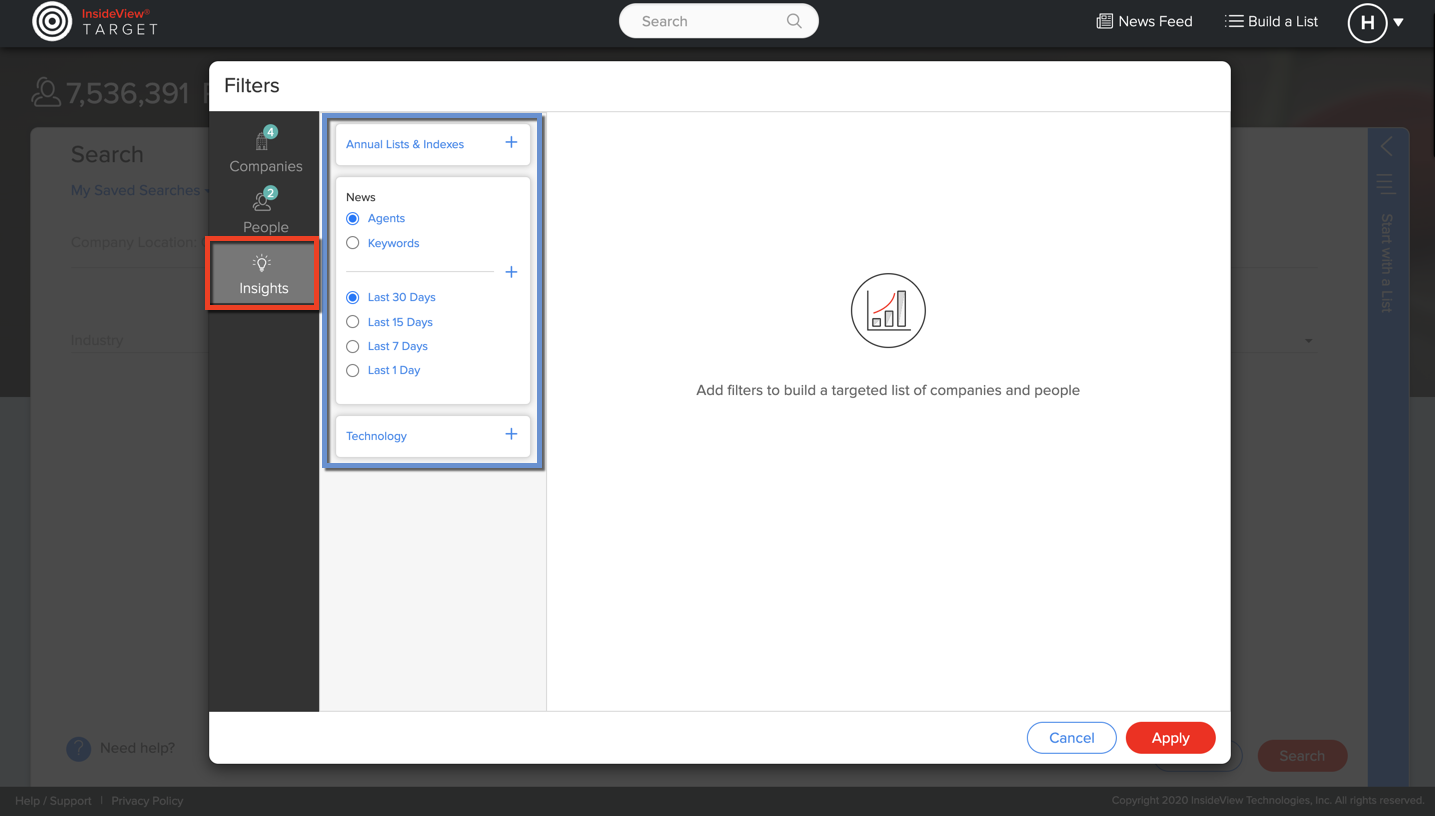 Location Map - The new Company Location filters to allow you to search across multiple location types simultaneously. You can even select locations in the new map UI to add location criteria more quickly as illustrated: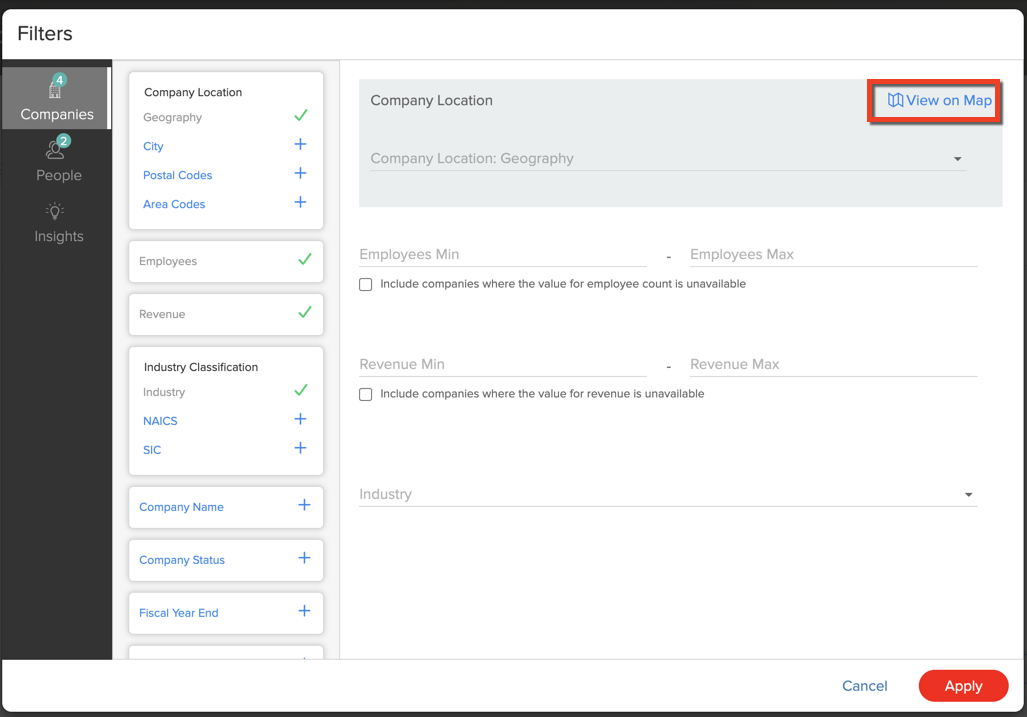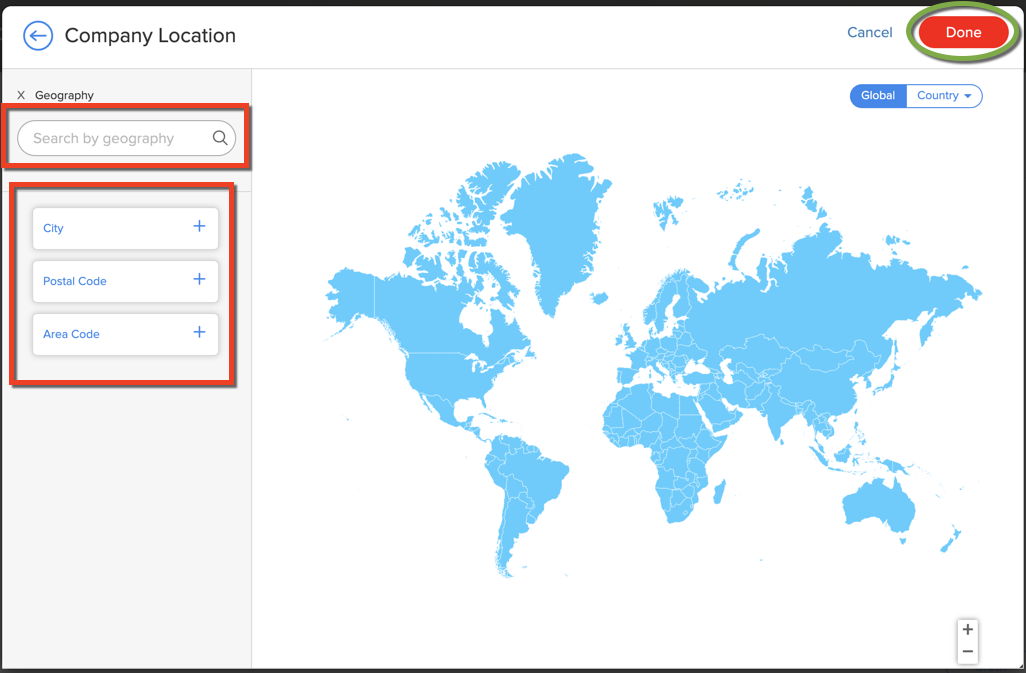 More Detailed Search Results
The InsideView Target search results page is enhanced to give you better visibility into the details of your search results. You can now add and remove fields in the Company and People search results so that you can focus on the information that matters most to you: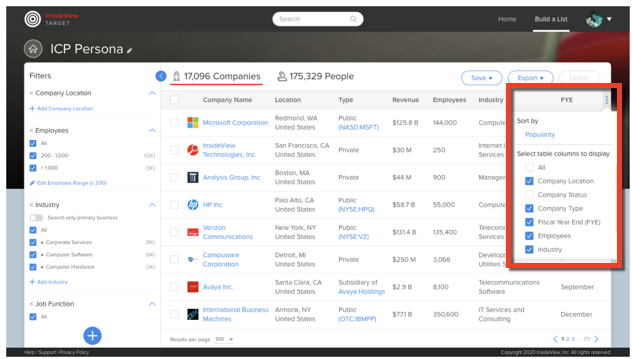 New search capabilities in the table also allow you to search by a person or company's name so that you can quickly find relevant records in your search results: