About InsideView Apex
InsideView Apex boosts your go-to-market efficiency and effectiveness by letting you define, automate, and analyze your sales and marketing tactics. InsideView Apex gives you the opportunity to do strategic planning by identifying market segments, whitespace, and targets for account-based marketing (ABM) campaigns. InsideView Apex helps business leaders to:
Plan

their strategy for their target market

Execute

their best target opportunities and align teams around execution

Win

and track performance against plan
What's New in v175?
This release of InsideView Apex has the following new enhancements:
Search Executives by Email Validation Status
InsideView Apex now has additional email filtering options to search for executives with an email validation status of Valid Email and Valid Domain. This new filter gives you more visibility into how likely an email is to be delivered so that you can have confidence when emailing executives for business opportunities.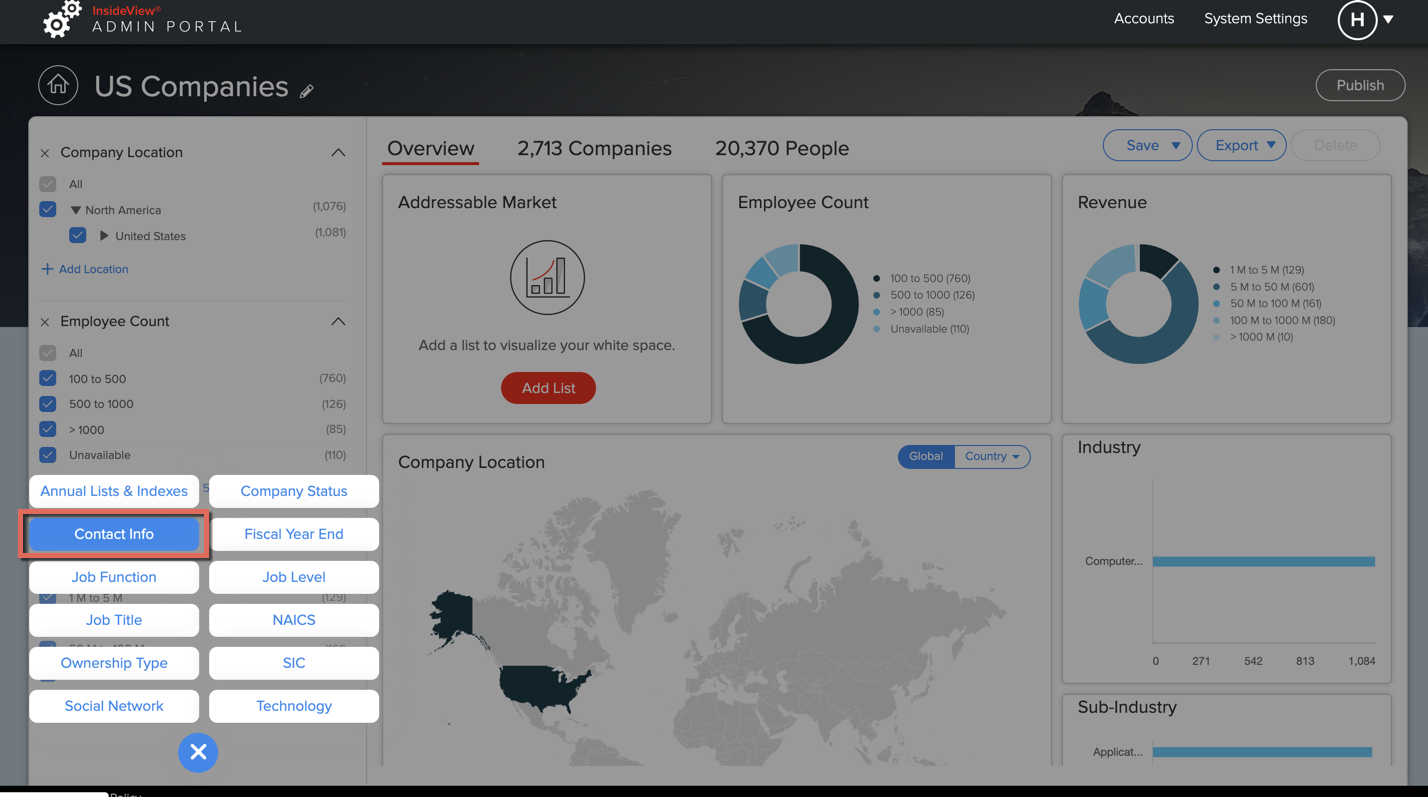 You can now search executives by selecting either Email or Domain or both in InsideView Target. Just the way you search your lists by direct and corporate phone, you can now search for executive using the Contact Info field, as illustrated below: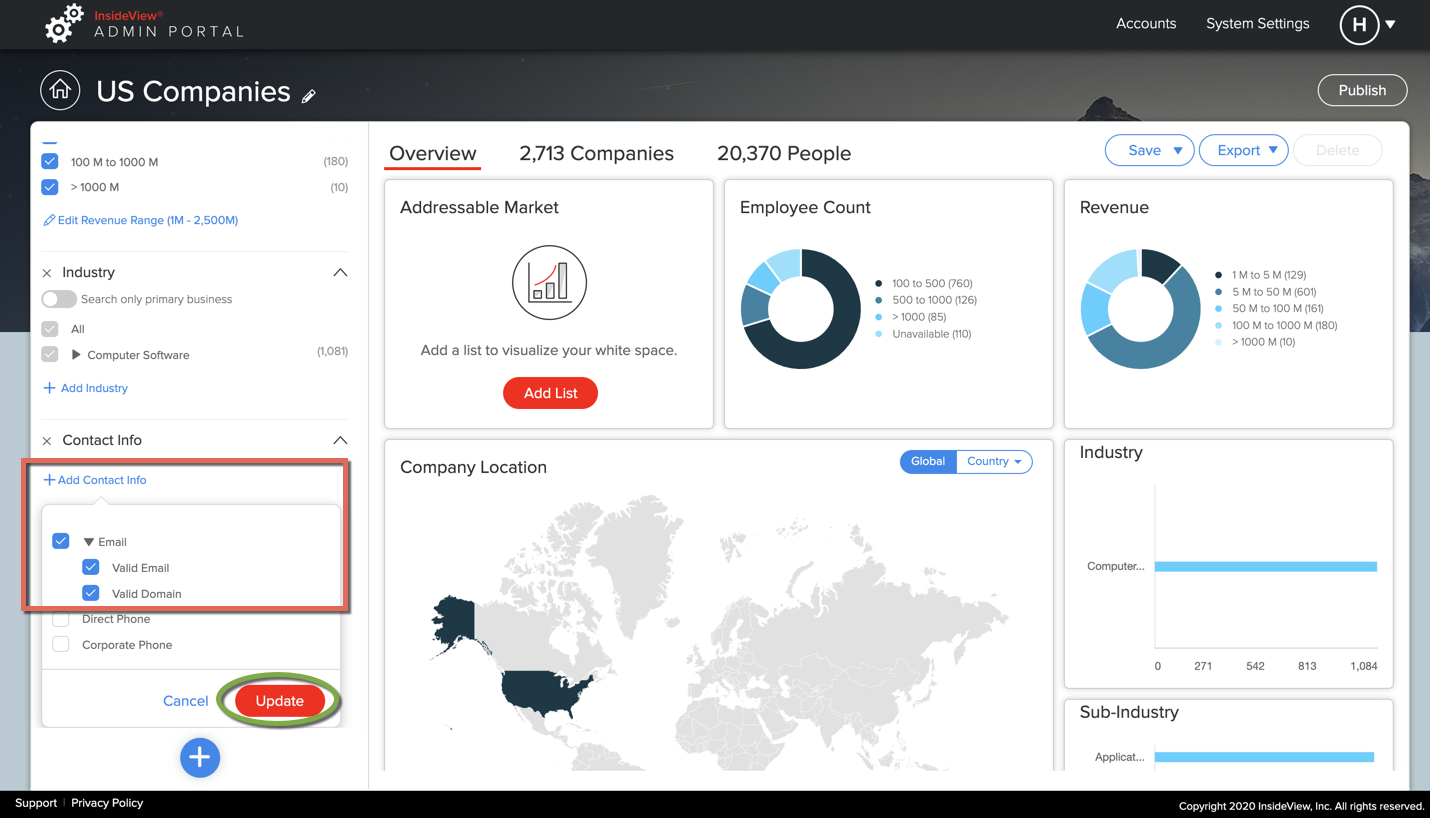 When viewing search results, you can quickly identify which people have a valid email or valid domain by the green and gray color indicators shown in the Contact Info section and on the email icon: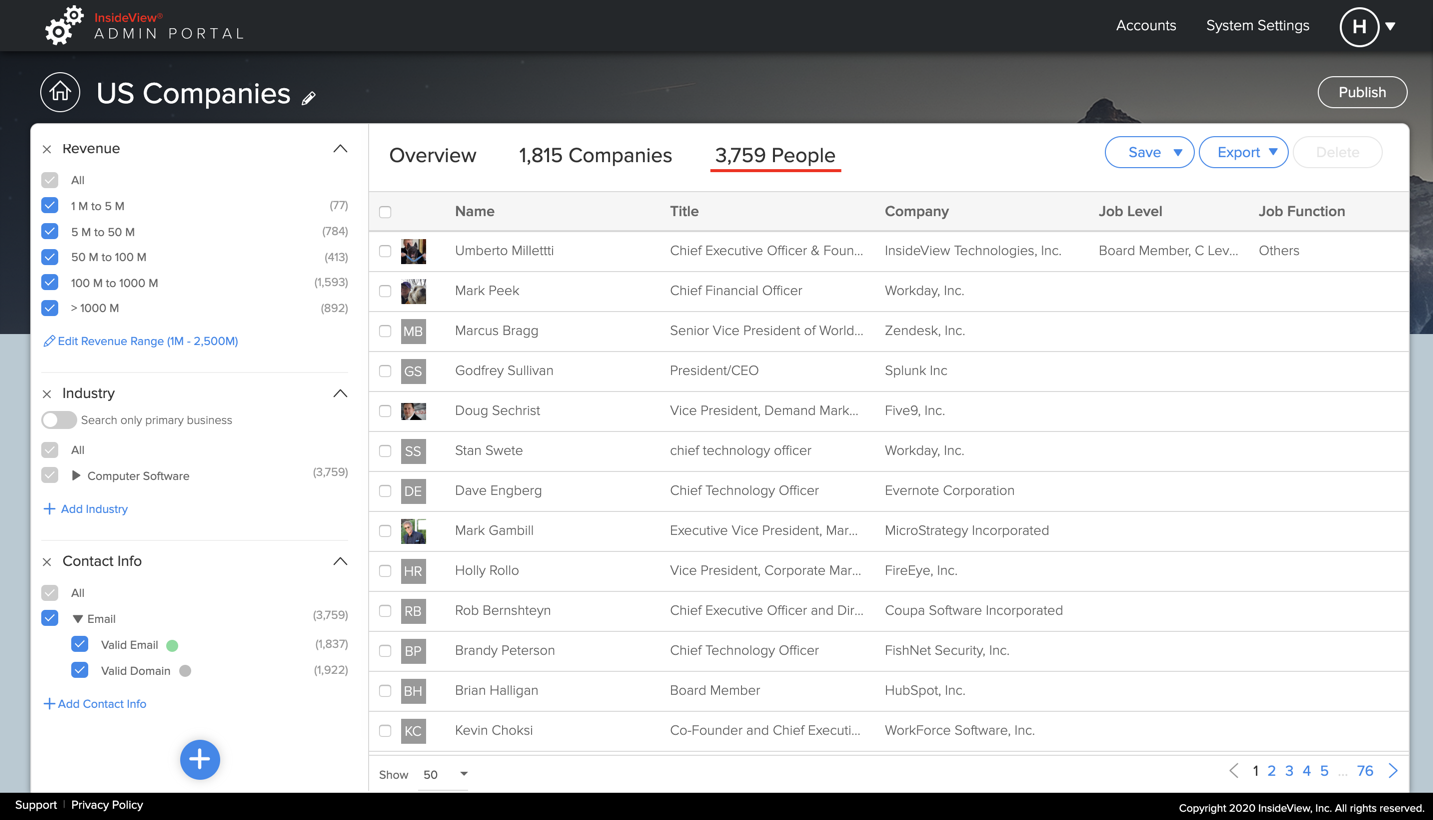 To learn how to create and save the search criteria in the Market Segments, read the article Creating a Market Segment and Editing an Existing Market Segment in our Knowledge Base.
Support for Match Score Setting in the Static List
InsideView Apex now allows you to set the match score threshold while creating a static list with a data file upload. You can set up the match score in InsideView Apex, InsideView Diagnose, and InsideView Target products.
The match score threshold allows you to determine the right balance of match accuracy and enrichment rate for your leads. It can be modified based on your organizational requirements. If you want more matches, then an account administrator can lower the match threshold value at the cost of an increased proportion of false positives in the lead supply.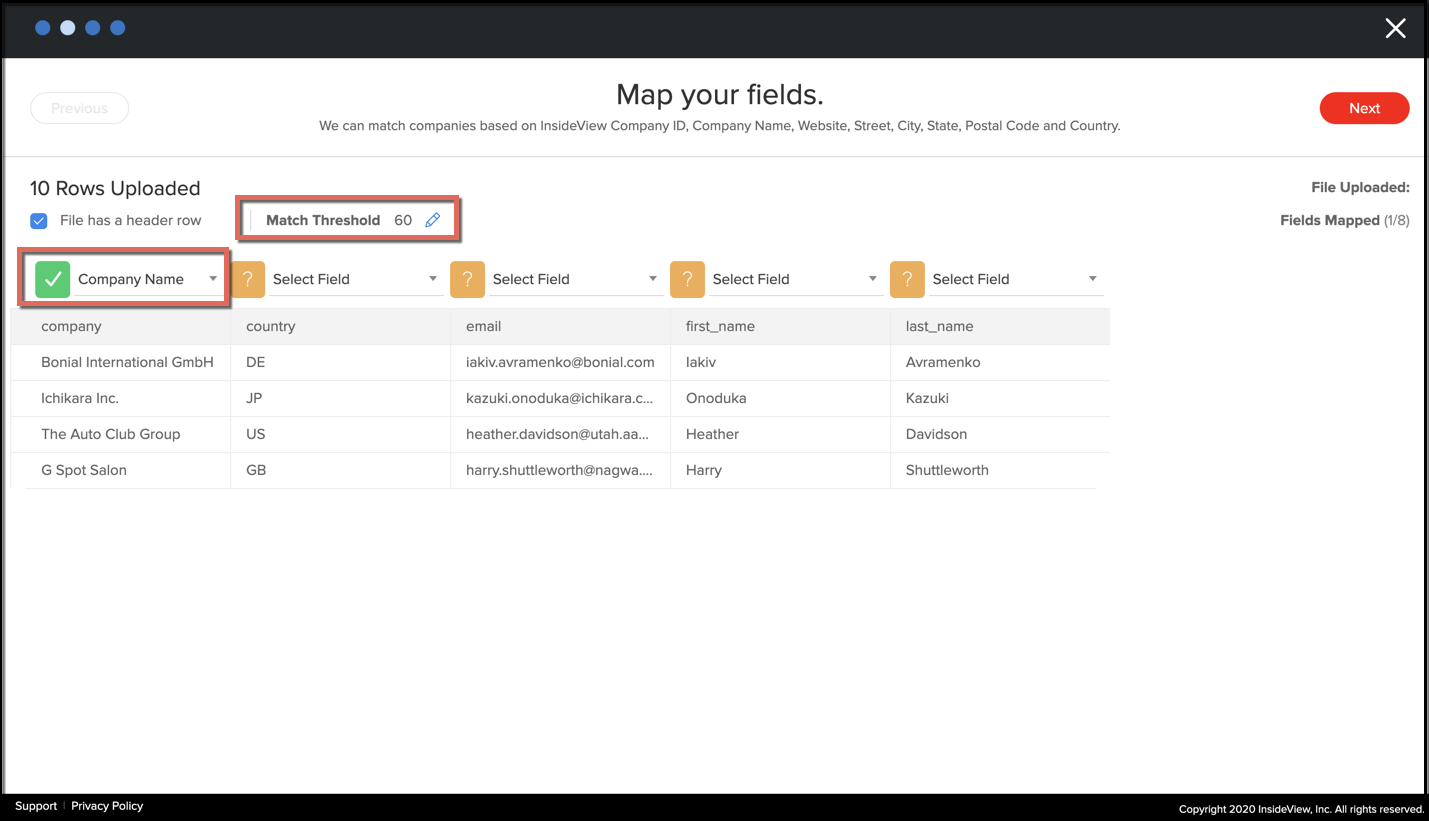 In the Edit Match Threshold dialog, drag and change the Match Threshold value and click Save.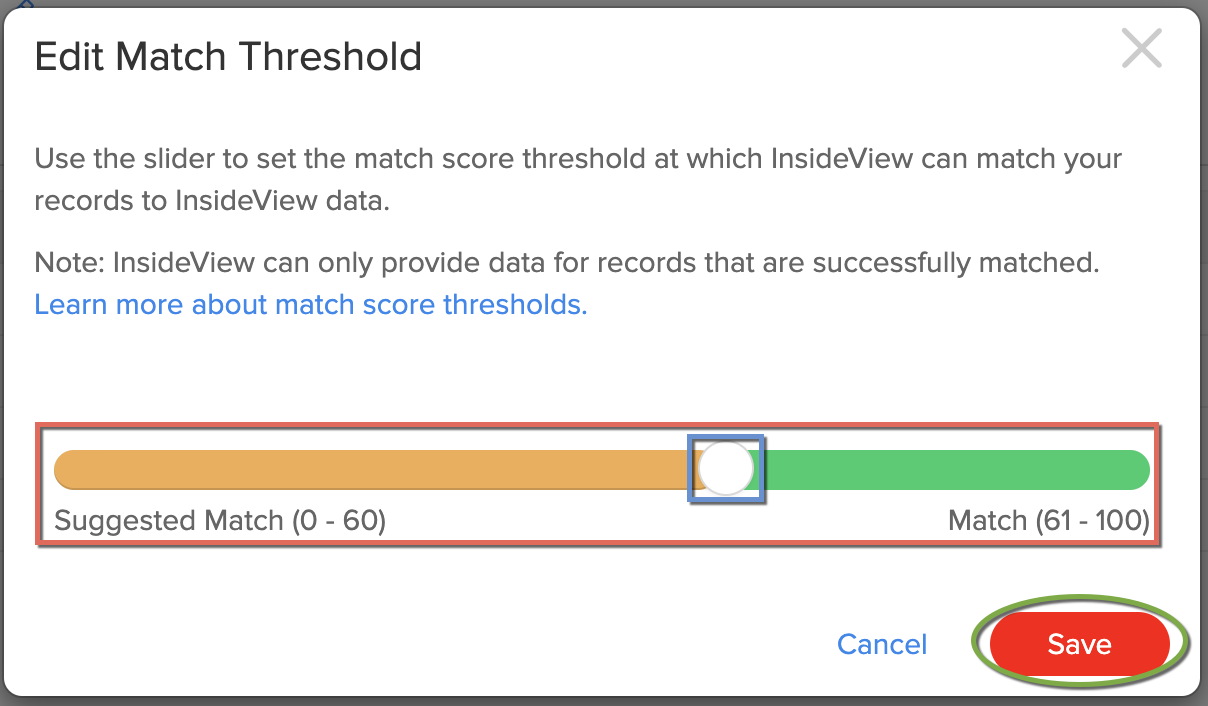 To learn how to set the match score while creating a static list, read the article How to Edit Match Score Thresholds for Uploaded Lists in our Knowledge Base.