InsideView Refresh identifies and corrects bad data in your CRM, supplies missing information, and maintains the accuracy of data with regular updates.
What's New in v155?
This release of InsideView Refresh has the following new enhancements:
Manage Contacts in Salesforce CRM
InsideView Refresh now allows you to manage contacts associated to your existing managed accounts. By refreshing contacts, you can identify duplicates and reduce the inaccuracies in your contact data.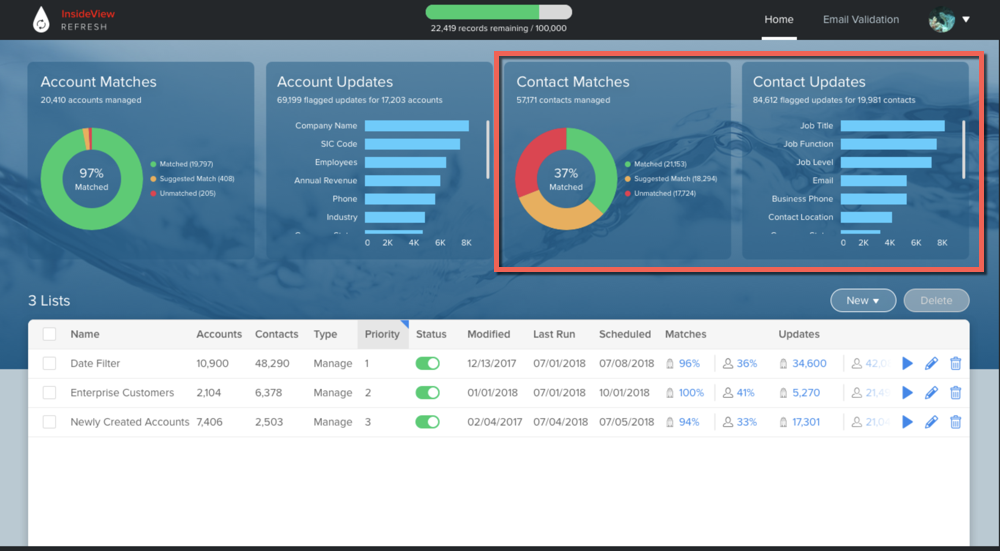 You can define rules to Update, if blank, Flag Only or Overwrite contacts. You can receive contact updates at a frequency (daily, weekly or monthly) which you can define for alerts. You can also map relevant contact fields to identify right matches and updates.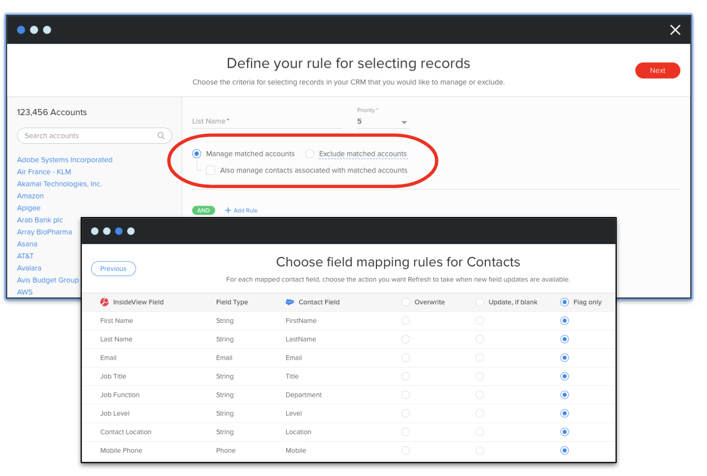 Note: In this release, you can only manage contacts in Salesforce CRM.
For more information, read articles Building a Rule in Salesforce CRM, Reviewing Matches in Salesforce CRM in our Knowledge Base.
Email Validation for Contacts
InsideView Refresh now adds the unique ability for on-demand email validation of unmatched contacts to improve email deliverability and drive higher response rates for your business conversations.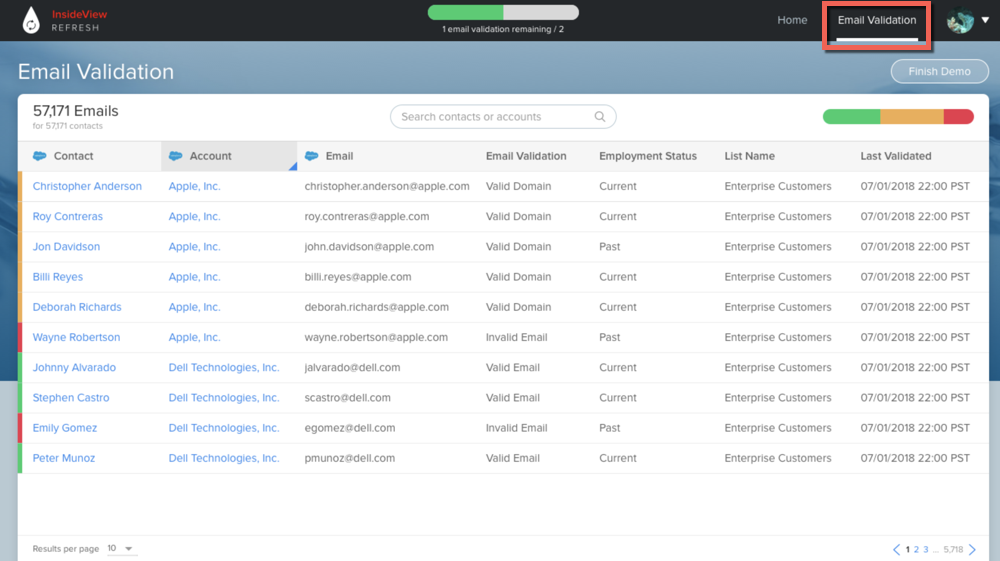 The email validation feature provides extra value because any managed contact with an invalid email address can now be validated. You can also sync the results to the Salesforce CRM with the option to view the Last Validated date.
To learn how to validate contact's email address, read the article How Email Validation Works in InsideView Refresh in our Knowledge Base.