Contents
About InsideView Apex
InsideView Apex boosts your go-to-market efficiency and effectiveness by letting you define, automate, and analyze your sales and marketing tactics. InsideView Apex gives you opportunity to do strategic planning by identifying market segments, whitespaces and targets for account based marketing (ABM) campaigns. InsideView Apex helps business leaders to:
Plan

their strategy for their target market

Execute

their best target opportunities and align teams around execution

Win

and track performance against plan
What's New in v153?
This release of InsideView Apex has the following new enhancements:
Zero and No Values (Null) in Employee Count and Revenue
InsideView Apex now lets you select both zero or no value to distinguish between values that are available and unavailable for Employee Count and Revenue fields.
With this enhancement, InsideView Apex allows you to differentiate companies with zero and no values in their employee count. You will have an ability to create more granular market segments where you can decide whether to include or exclude companies for which employee count and revenue is unavailable.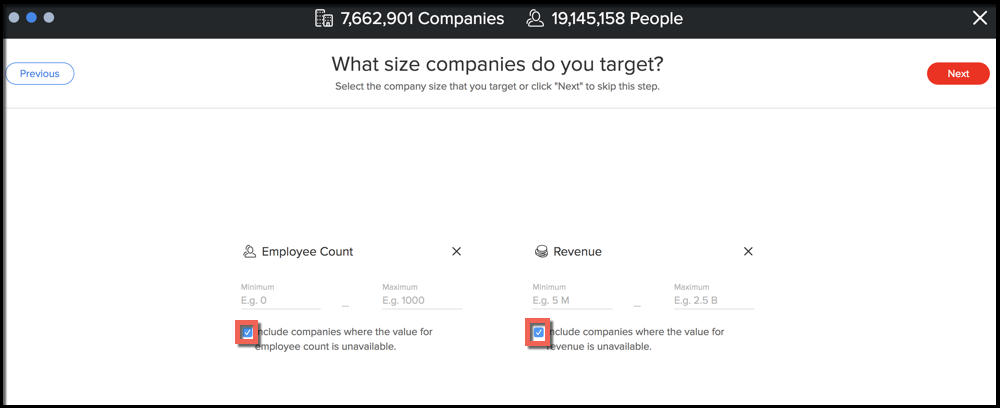 You can also choose uncategorized sub-industries while creating market segments to identify new business prospects.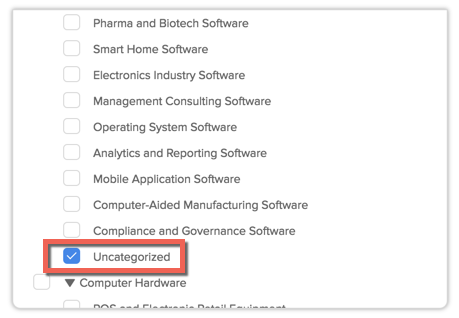 To learn how to create a new market segment, read the article Creating a Market Segment in our Knowledge Base.
Date/Time and IN Operator Support
Starting from this release, InsideView Apex supports Date /Time and IN operators in the dynamic account based list in Microsoft Dynamics CRM Online integrations.
To create a dynamic account-based list with Microsoft Dynamics integration, read the article Creating a Dynamic Account Based List from Microsoft Dynamics CRM Online in our Knowledge Base.
Known Issues
There are no known issues in this release.
Support and Feedback
For any technical issues, submit a request for technical support. InsideView's support team will contact you to address your technical problem.
Please share your feedback and ideas with us by sending an email to kb@insideview.com or click the Feedback button on the right-hand side of this page.