About InsideView Target
With InsideView TargetTM you can identify prospects faster and build precisely targeted Company and People Lists. Using insights from the InsideView database and company firmographics, job title or level, contact information (email or phone) and social insights, you can create Company and People Lists that can then be exported seamlessly into your Marketo or Eloqua marketing automation applications and Salesforce CRM with just one click.
What's New in v148?
The following new features are introduced in this release:
Customer Data Network Community
InsideView is constantly looking for ways to increase the quality and value of the data and intelligence InsideView provides. One way to do that is to leverage our growing community of customers and partners, integrating their data (with permission) into the database to increase the accuracy and richness of data. The data will be blended with stringent rules to protect your data's privacy.
If you wish to become a member, then your administrator can select the Yes, I'm interested check box in the Account Info tab as illustrated: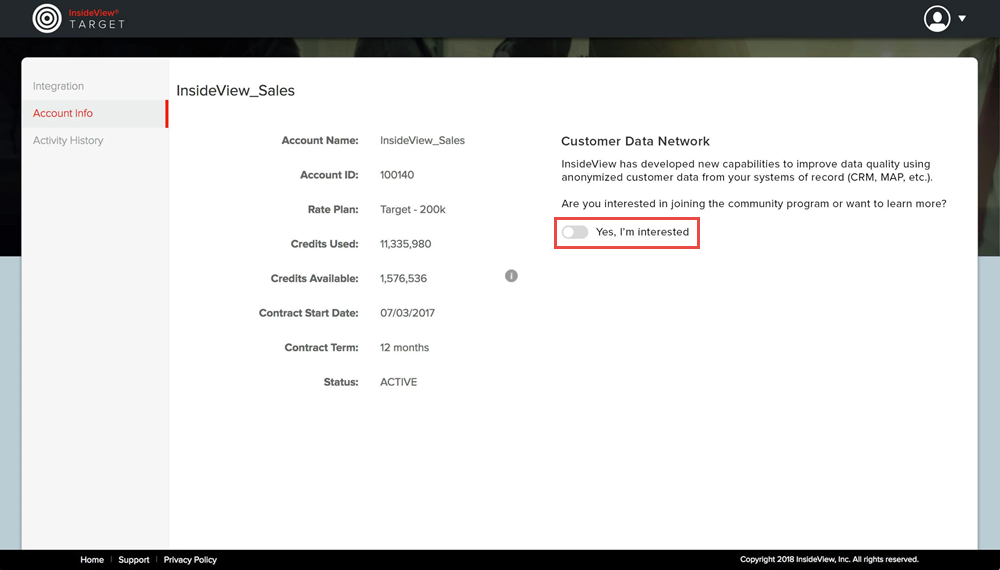 Map and Export InsideView ID, Employment and Executive ID Fields
InsideView Target allows you map the following fields in the custom field mapping:
InsideView lD - The unique identifier of a company in InsideView's database. For example, Google's InsideView ID is 736233. InsideView ID is shown as "IV Account ID" in the XLSX spreadsheet that you export.
Employment ID - The unique identifier for an executive's employment in a company in InsideView's database. An executive can have multiple Employment IDs depending on jobs at various companies.
Executive ID - The unique identifier of a person in InsideView's database. The Executive ID is different from Employment ID because Employment ID is tagged to the Job of an executive (identified by an Executive ID) at a company (identified by InsideView ID).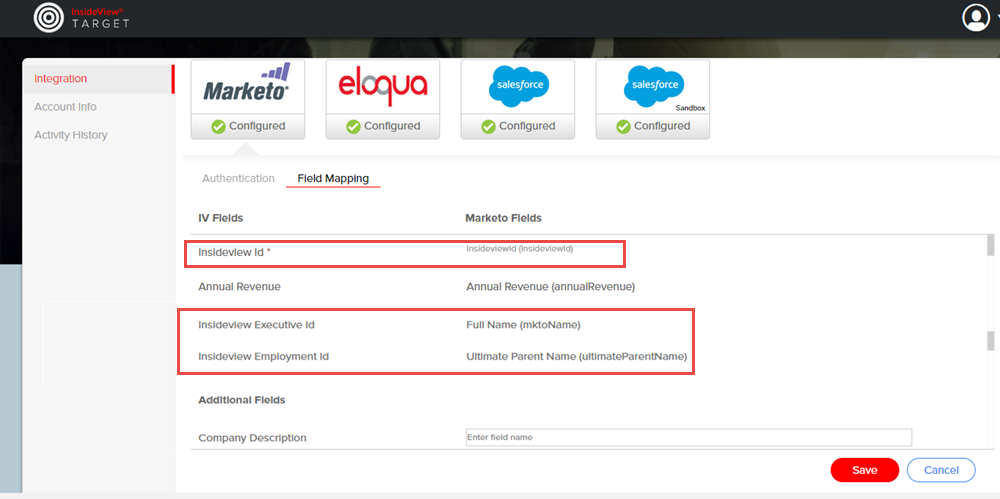 You can export these fields in the data .xlsx file as illustrated below: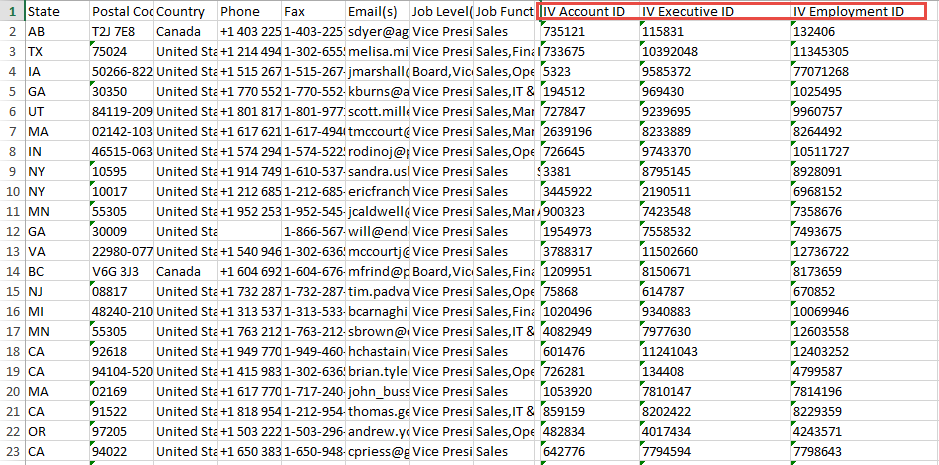 You can also sync them into your Salesforce CRM, Eloqua and Marketo marketing automation applications.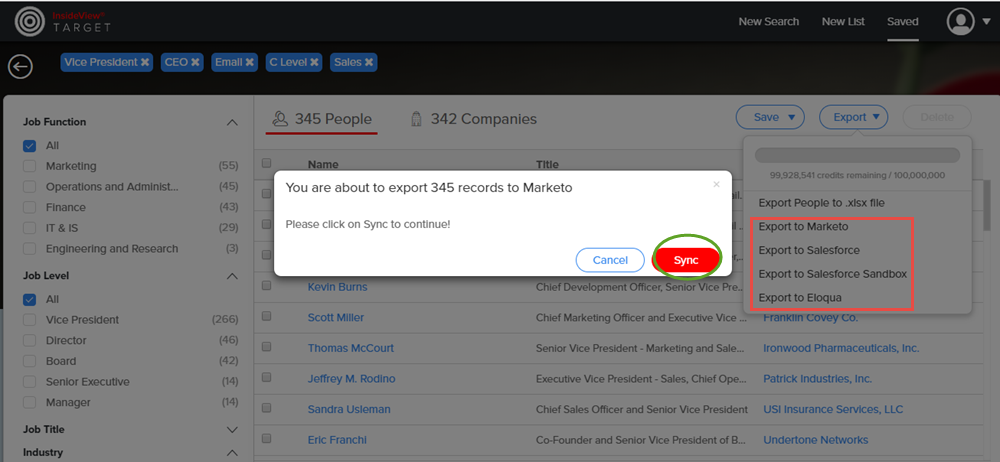 Note: The InsideView Employment ID's value used to be pushed as InsideView ID when you sync it to Salesforce CRM, Eloqua or Marketo. It is no longer true starting from this release.
For more information, read the article InsideView Target Fields and Datatypes Mappings in the Export File in our Knowledge Base.