About InsideView Refresh
InsideView Refresh® identifies and corrects bad data in your CRM, supplies missing information, and maintains the accuracy of data with regular updates.
What's New in v146?
This release of InsideView Refresh has the following new enhancements:
Fresh and Modern InsideView Refresh User Interface
InsideView Refresh is now revamped to enhance user experience and navigational aspects to help you find information easily. The new user interface is fresh, modern and easier to navigate, with more engaging graphics and a common user experience across platforms - within CRM and web.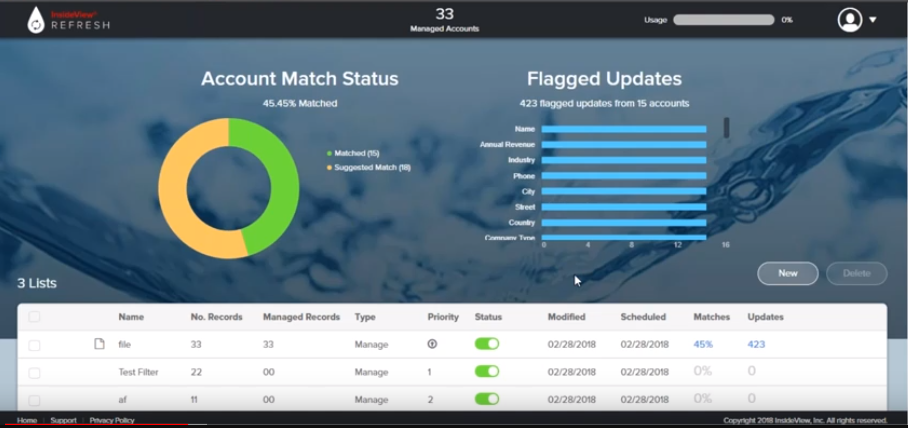 When you build a new rule, you can see real-time recommendations for companies based on your filter criteria.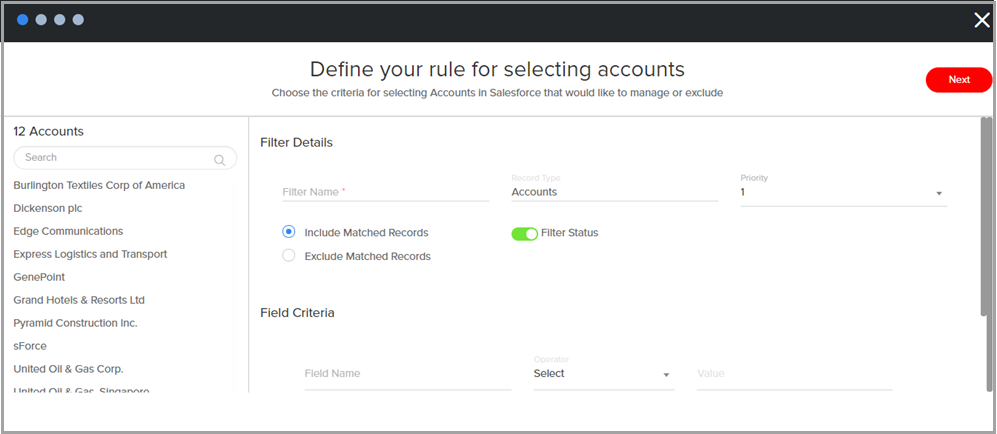 The Review Matches and Review Updates page provides detailed information to push relevant data in your CRMs.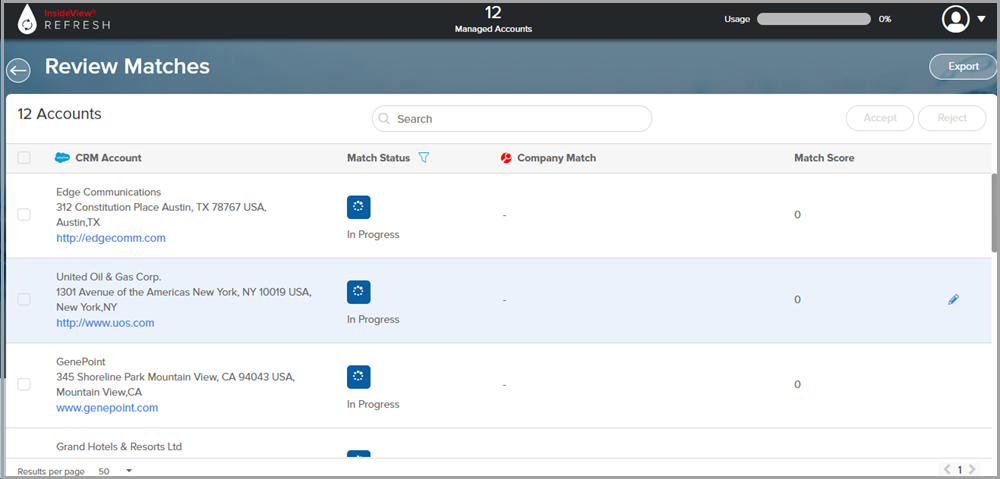 You can also use the Settings tab to set the match score and field mapping settings to update your Salesforce and Microsoft Dynamics CRMs with InsideView's engaging data.
To learn how to set up InsideView Refresh in Salesforce or Microsoft Dynamics CRM, read the articles in Setting Up InsideView Refresh in Salesforce CRM and Setting Up InsideView Refresh in Microsoft Dynamics 365 or Dynamics CRM in our Knowledge Base.
To know more about different types of matches and updates that you receive from InsideView Refresh, read the articles How to Set Match Score in InsideView Refresh, Reviewing Matches in InsideView Refresh in our Knowledge Base.