Enhancements to Technographics
InsideView Insights, InsideView Target, and InsideView Apex now allow you to view updated tech install data from DemandMatrix to help you win more business by identifying companies that use relevant technologies in your market. InsideView Data Integrity and API customers will also be able to enrich accounts and leads with the best-in-class technographic data from DemandMatrix.
Note: Technographic data is available for customers who have purchased the Elite license, or Enterprise license with the Technographics add-on.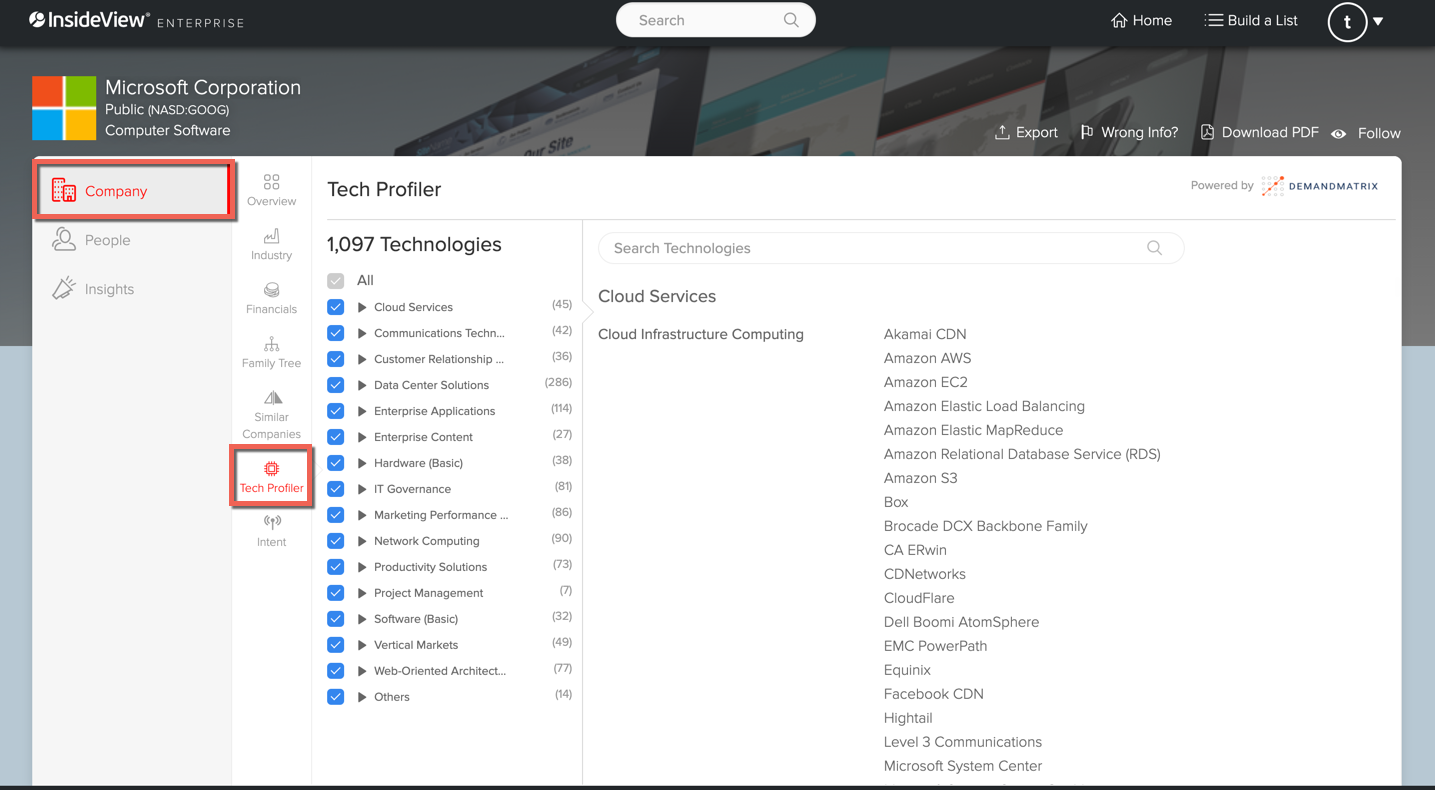 In the "Build a List" feature, you can add Technology as a filter from the Insights tab to search companies based on particular technologies from a pre-configured list defined by your account admin.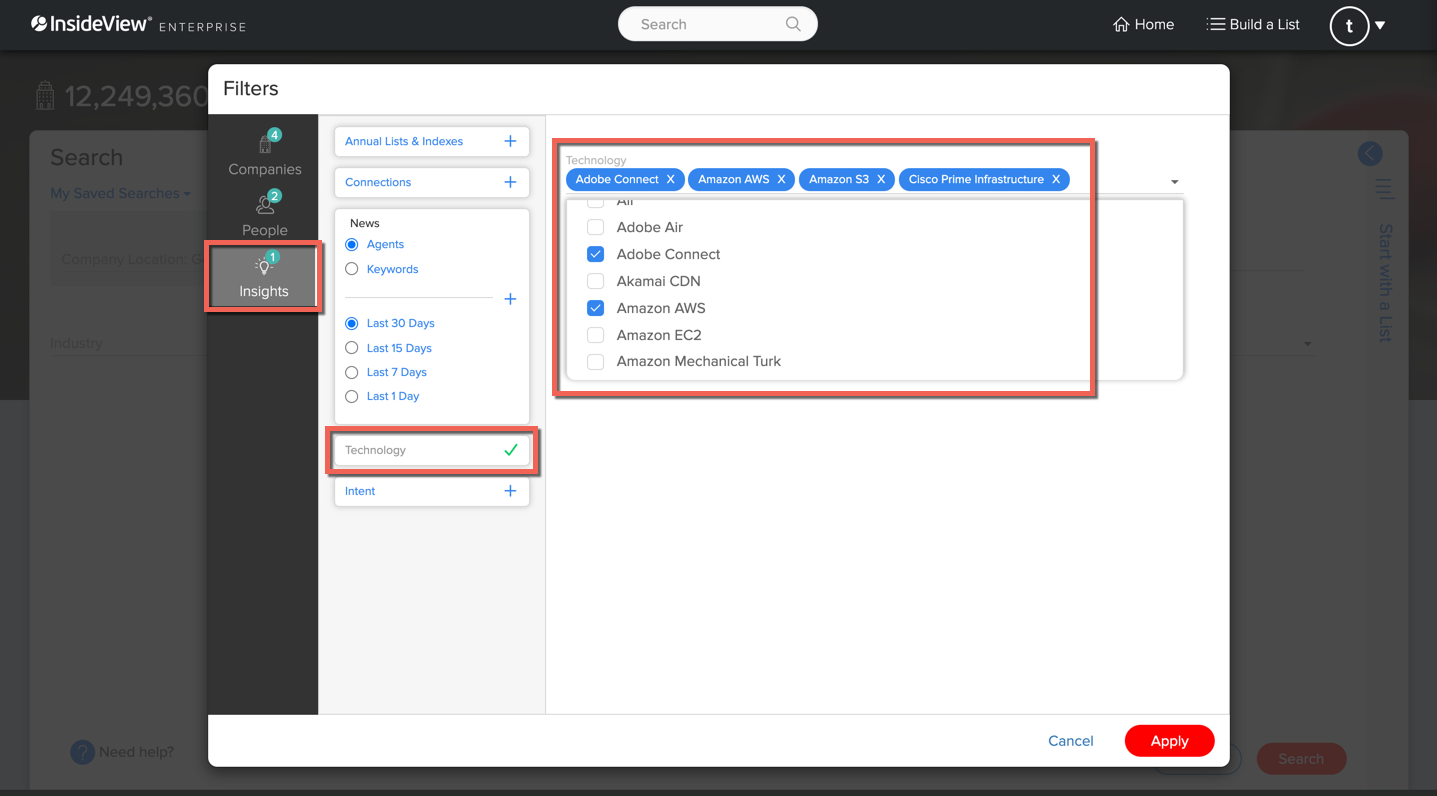 You can follow the same instructions to set the Technology filter in InsideView Target and InsideView Apex.
In InsideView Apex, you can add the Technology filter when defining or editing an existing Market Segment. Open a market segment and click the blue Plus button to add the Technology filter.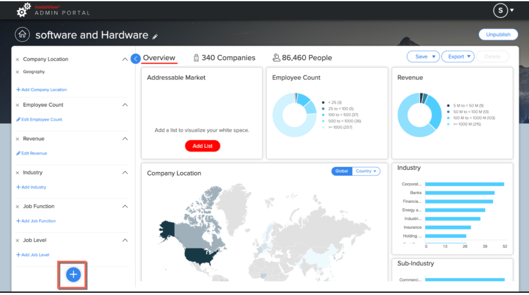 Export PDF Enhancements
InsideView Insights now provides the Intent Topics in the PDF file that you download from the Company Overview page.