Multi-Sync Companies and People as Accounts, Contacts, and Leads
Now you can export companies, contacts, and leads in bulk from the InsideView Insights list build search results to Salesforce and Microsoft Dynamics 365.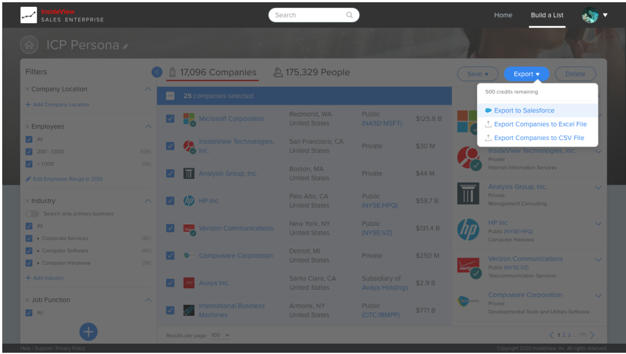 You can also bulk export or sync companies from Family Trees, Global Search, and the Browser Extension. Contacts and leads can be exported in bulk from the People tab, Global Search, and Browser Extension, in addition to List Build results.
The "Export" option allows you to create new records or update existing records. Your Account Admin has the control and flexibility to set field update rules and bulk export settings for your account, contact, and lead objects.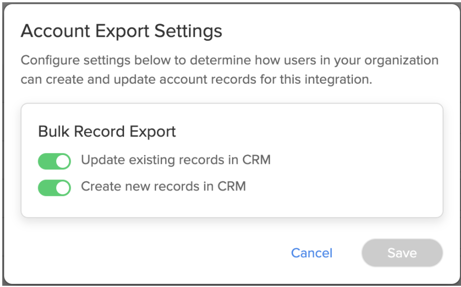 For more information, read the article Exporting (Multi-Sync) Companies, Contacts, and Leads to Your CRM in our Knowledge Base.