Insights Homepage Enhancements
The InsideView Insights homepage has been revamped to allow you to quickly navigate to your most important product features. You can now easily filter news using standard, custom, and team agents in addition to accessing saved lists and searches, connections, and learning resources with a single click. You can view and use the new homepage components both in the CRM and Web views.
Salesforce CRM view: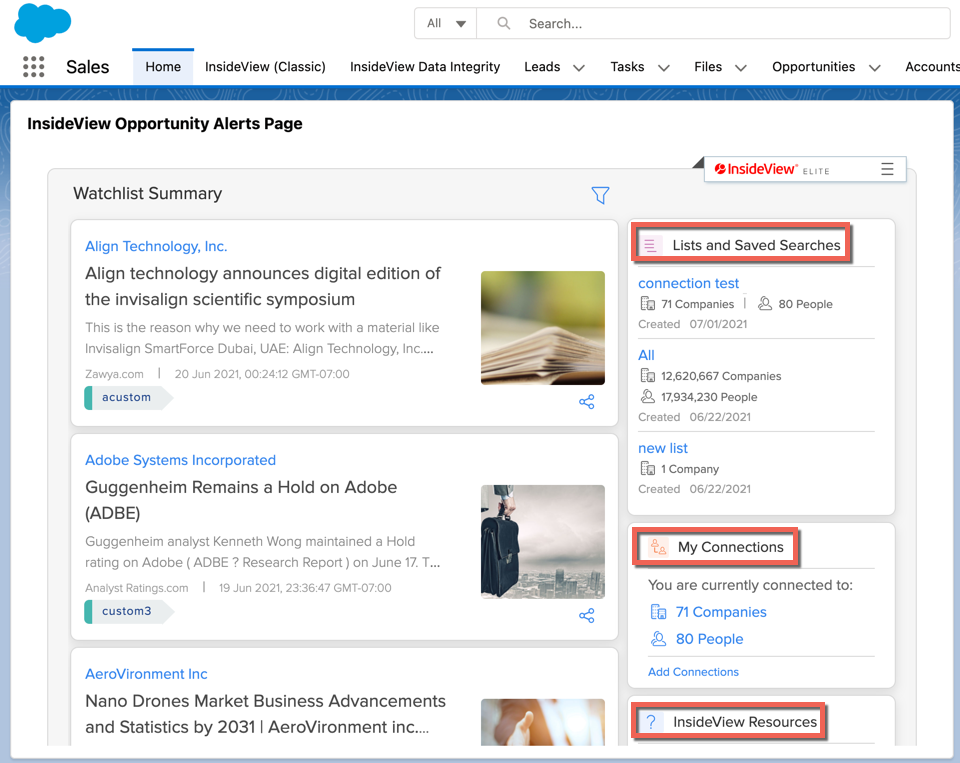 Microsoft Dynamics CRM view: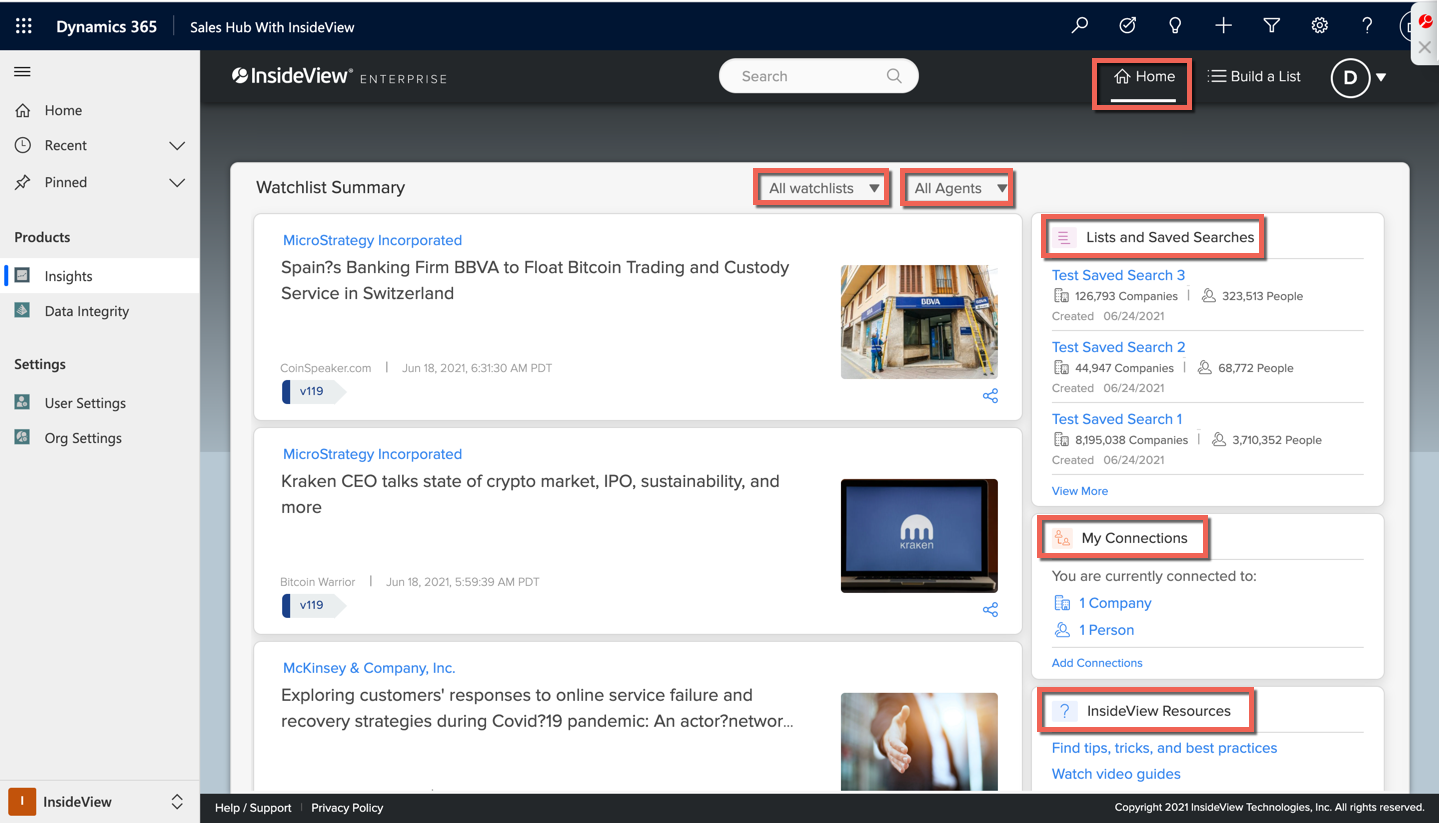 Web view: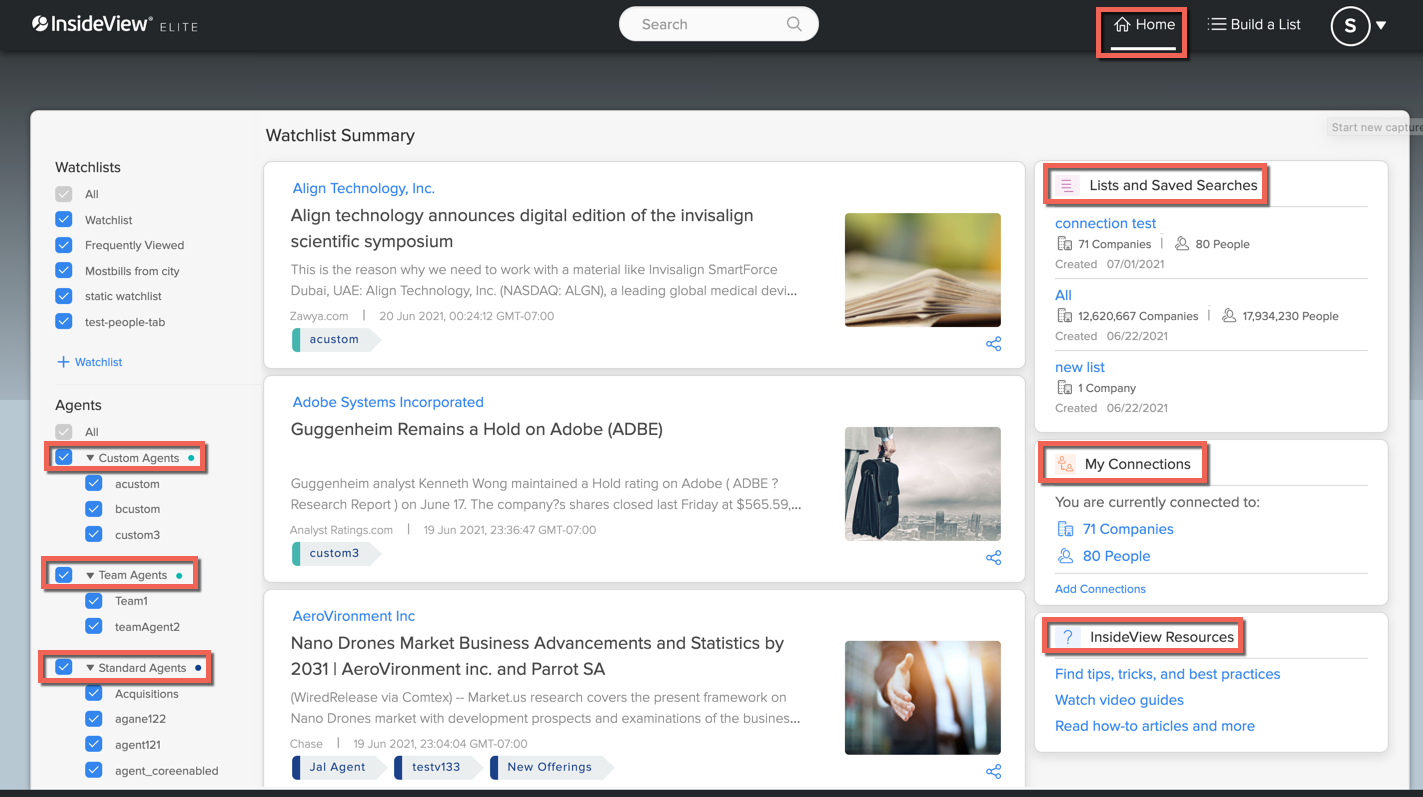 Click the new Home link any time you want to return to this page.
For more information, read the following articles in our Knowledge Base:
Export Intent Data
InsideView Insights now lets you export the Intent Data topics that you have selected in the List Build page and Intent Data Settings page. You can export Intent Data topics from the Global Search results, Company Overview page, and the Companies and People tab in the List Build.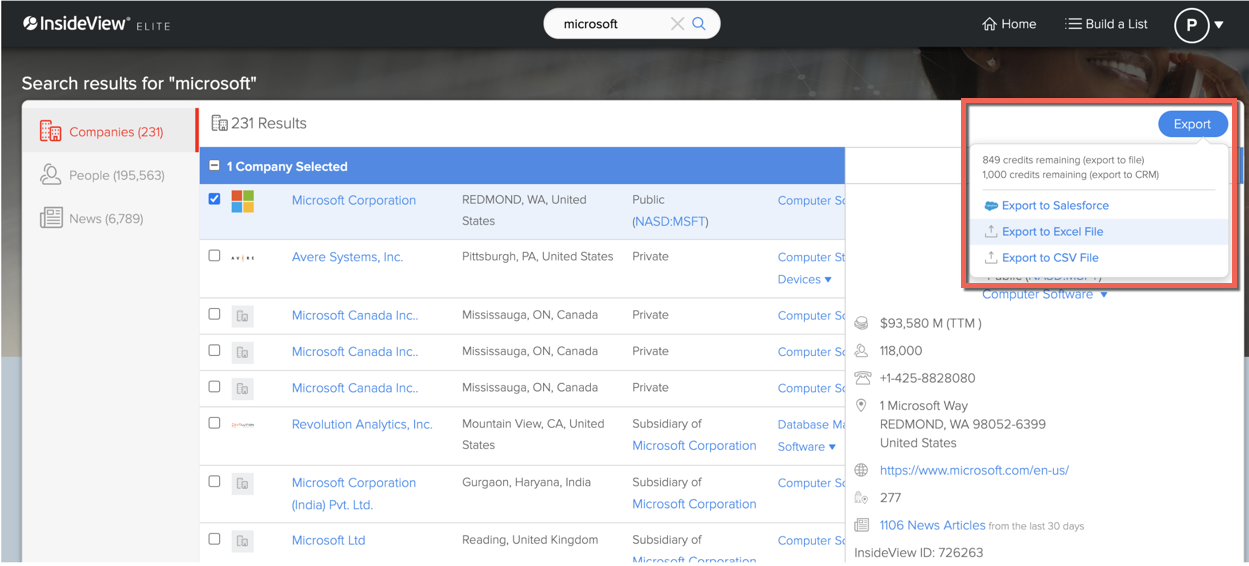 For more information, read the articles Managing Intent Data Settings and Using Intent Data in our Knowledge Base.